It's October 3, 2020
This year, the format of "Nuit Blanche" is different from previous years due to the Covid 19 outbreak. The number of installations is reduced to about twenty in Parisian museums and there are about forty "off" proposals for the moment. the choice has turned to a refined form of the festival, with many outdoor facilities, in museum gardens and other places open to everyone. The principle this year is to limit participation to groups of no more than 10 people. The choice to privilege outdoor events is in our opinion perfectly adapted to a festive family stroll. And of course, it's always a free event!
NUIT BLANCHE 2020: installations often outdoors
The "Companions" of New York artist Kaws.
The "Companions" will light up the sky of Paris thanks to the free mobile application Acute Art in augmented reality
A "companion" is a small Mickey's bodied figure with a pirate's skull and x-eyes.
The "companions" will accompany you in all the streets of Paris.
Outdoor sound installation at the Galliera Palace
"Promenade", the installation by the artist Dominique Gonzalez-Foerster, invades the peristyle of the Palais Galliera.
It's a very special immersion, in a sound jungle, under a tropical rain...
from 7pm to 2am
Electronic music at the Collège des Bernardins
The 70 m long nave of the Collège des Bernardins is transformed into a concert hall.
Electronic music from the 50's to 80's is in the spotlight with works by Olivier Messiaen, Karlheinz Stockhausen and Pierre Henry.
To get your ears full of it!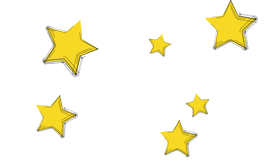 NUIT BLANCHE 2020: EXHIBITIONS AND MUSEUMS OPEN
Expo Pompei at the Grand Palais (8th)
Immersive walk, archaeological treasures and new discoveries
from 8pm to midnight

It's free !