Visits (educational and cultural) to museums
For schools (kindergarten, primary, secondary, high school), leisure centers, associations, town halls...
Looking for an idea for a school outing? These guided tours in museums have been designed for school children (cycle 1, cycle 2, cycle 3, cycle 4 and high school)) and are inserted in the school curricula. They are also great activities for leisure centers and youth associations. They are educational and entertaining.
These guided tours are led by tour guides who are specialists in children and teenagers
Price: from 180? for a class (excluding reservation fee)
SPECIAL GUIDED TOURS FOR YOUNG PEOPLE IN MUSEUMS
CYCLE 1 (duration 45mn approximately):
« Les nymphéas pour les tout petits? au Musée de l'Orangerie
In the hands of Rodin? at the Rodin Museum
Playful visit of the museum of hunting and nature
The American Indians at the Quai Branly Museum
CYCLE 2 :
In the hands of Rodin? at the Rodin Museum
« L'Egypte au temps des Pharaons » au Louvre
« Les Héros de la mythologie » au jardin des Tuileries
« Visite ludique » du musée de la chasse et de la nature
CYCLE 3:
In the hands of Rodin? at the Rodin Museum
« Etre prisonnier pendant la Terreur » à la Conciergerie
« Héros de la mythologie Grecque » au musée du Louvre
« L'Egypte au temps des Pharaons » au musée du Louvre
« Les Héros de la mythologie » au jardin des Tuileries
« Dans les bottes de Napoléon » au musée de l'Armée (Invalides)
« A qui profite le Crime » au musée de la Police
« Les Grands Hommes » au Panthéon
The last home of the kings and queens of France? at the Basilica of Saint-Denis
CYCLE 4:
In the hands of Rodin? at the Rodin Museum
« Héros de la mythologie Grecque » au musée du Louvre
« L'Egypte au temps des Pharaons » au musée du Louvre
« Etre prisonnier pendant la Terreur » à la Conciergerie
« La seconde guerre mondiale » au musée de l'Armée (Invalides)
« La grande guerre » au musée de l'Armée (Invalides)
« Dans les bottes de Napoléon » au musée de l'Armée (Invalides)
« A qui profite le Crime » au musée de la Police
« Les Grands Hommes » au Panthéon
The last home of the kings and queens of France? at the Basilica of Saint-Denis
HIGH SCHOOL:
In the hands of Rodin? at the Rodin Museum
« Etre prisonnier pendant la Terreur » à la Conciergerie
« Héros de la mythologie Grecque » au musée du Louvre
« La grande guerre » au musée de l'Armée (Invalides)
« La seconde guerre mondiale » au musée de l'Armée (Invalides)
« Dans les bottes de Napoléon » au musée de l'Armée (Invalides)
« A qui profite le Crime » au musée de la Police
« Les Grands Hommes » au Panthéon
The last home of the kings and queens of France? at the Basilica of Saint-Denis
At the Louvre Museum
Monsters and heroes of mythology (6 - 10 years)
Egypt at the time of the pharaohs (6 - 11 years)
Masterpieces of the Louvre (8 - 13 years)
Rate from 180? per class
Duration about 1h30
Animated by a conference guide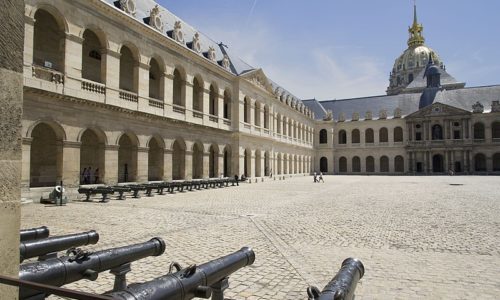 At the Army Museum (Invalides)
Cycle 4 and high school
The tour: « La grande guerre aux Invalides »the origins of the conflict and the real cause of the declarations of war between neighboring countries explained to students
Level :

Cycle 4 and high school students

Rate from 180? per class
Duration about 2 hours
Animated by a lecturer guide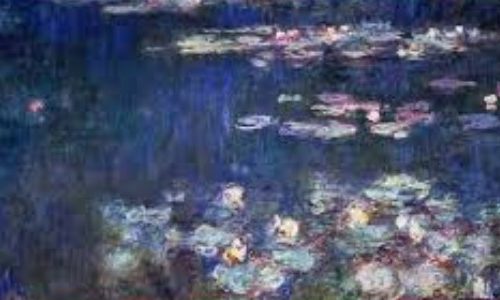 At the Musée de l'Orangerie
Cycle 1
« Les nymphéas pour les tout-petits »to explore Monet's work in the two rooms of the Water Lilies
Rate from 180? per class
Duration about 45mn
Animated by a conference guide
At the Rodin Museum
Cycle 1, Cycle 2, Cycle 3, Cycle 4 and High School
"In the hands of Rodina fascinating visit to the gardens (weather permitting) and the Biron hotel, to understand the work of Auguste Rodin
Rate from 200? per class
Duration about 1h30
Animated by a conference guide
The playful visit to the Opéra Garnier
Cycle 2 and Cycle 3
"Playful visit of the Opéra Garnier
For primary and secondary school classes
From 200? per class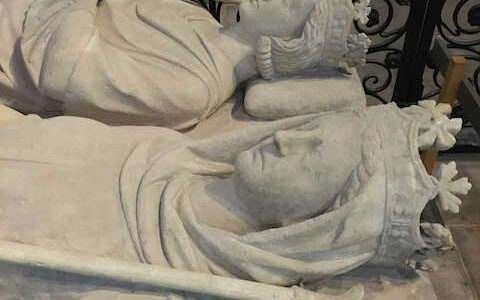 At the Saint-Denis Basilica
Cycle 3, cycle 4 and high school
The tour: « La dernière demeure des roi et reine de France »
Rate from 180? per class
Duration about 2 hours
Animated by a lecturer guide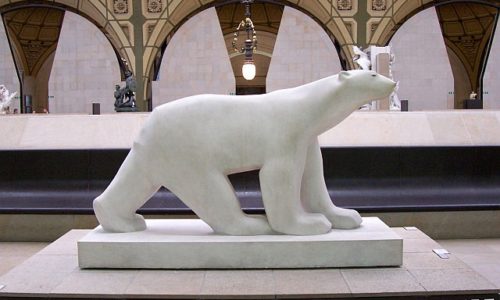 At the Musée d'Orsay
A visit led by a guide
You will discover the different currents of painting through several works and painters (Millet, Monet, Seurat, Renoir) chosen during the visit
She will tell you the history of this splendid building that has become a museum
We also advise you for schoolchildren: