The event not to be missed for fans of Japanese culture
Mangas, video games, cosplays, sushis ...
July 4th to 7th

WE love
4 days of celebration around Japanese culture



Age:

for pre-teens and teens


When:

July 4 to 7 from 8:30 am to 6 pm


Location:

Exhibition Center (Villepinte)


FREE

Free for children under 8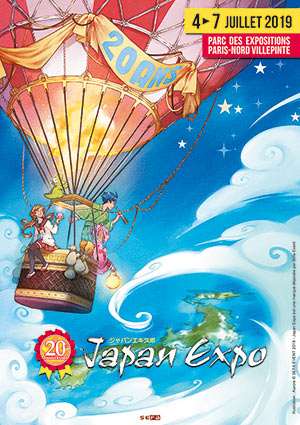 Japan Expo:
It is the French event show on the Japanese popular culture
It takes place every year in early July, during 4 days
Japan Expo is the rdo not miss the fans of Japanese culture
the program : manga, video games, anime, but also martial arts, fashion, music (J-pop, Jrock, traditional), cinema ...
Cosplays are welcome. Changing rooms are available
This year, the organizers are setting up co-sponsorship the equivalent of carpooling, but for the train. For the occasion, train tickets are proposed with discounts up to -60% to reach Japan Expo.