WE love
: discover a little-known aspect of Picasso
Age : 
for all, from 5 years old thanks to the workshops
Duration: 
until January 3, 2021
Location: 
Picasso Museum
(Paris 4th)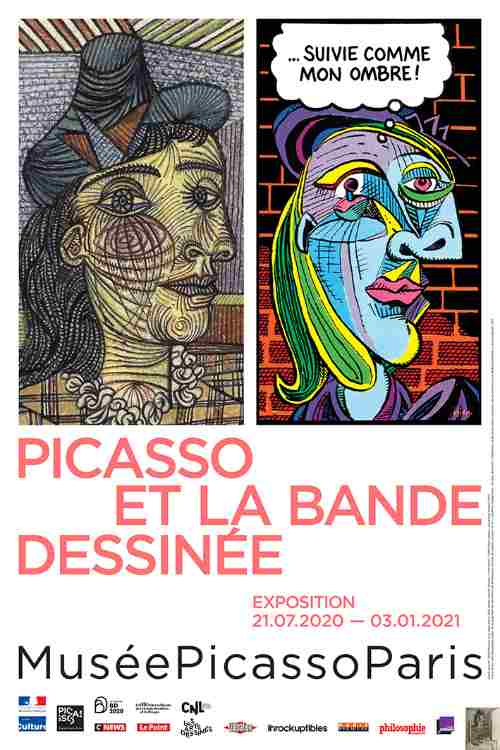 The Picasso and Comics exhibition: a surprising exhibition!
We thought we knew everything about Picasso! He was known for his paintings and cubism in particular, but... we find out, at the Picasso Museum...his surprising relationship with comic books.

"Picasso and the Comic Book"

 

is the first exhibition devoted to the links between the work of Pablo Picasso and the world of comics. It shows that Picasso was imbued with the 9th art, which he had discovered thanks to his friend Gertrude Stein.
Divided into 2 parts, the exhibition shows that Picasso loved comics, that he tried his hand at it and that he greatly influenced comic strip artists. 
The first rooms show the painter's passion for comics.  We discover his weekly readings with his friend and patron Gertrude Stein from Pim Pam Poum by Rudolph Dirks. We also learn that Picasso tried his hand at comics and that he produced at least two real comic books.
The second part of the exhibition presents Picasso's influence on comics. His influence is very great and the number of works

exposed is impressive proof of this. While admiring the boards of

Hergé

, 

Gotlib, Geluck, Spiegelman...

and many others, we appreciate the

diversity

and the impact that Picasso and his creations had on the world.

In the end, a different exhibition of the more traditional ones, which should appeal to a young audience. While some may be disappointed by the lack of Picasso's paintings presented in this exhibition, they can still visit the museum's permanent collections after the exhibition.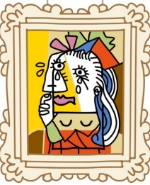 "Picasso and the Comic Book" the kid-friendly exhibit:
This exhibition is an opportunity for children to discover the world of Picasso, with simple explanations adapted for them. We recommend the junior audioguide. The works are very accessible to young audiences.
The Picasso Museum offers especially for children:
  THE GUIDED VISIT + FAMILY WORKSHOP: "Picasso and his gang".
for children from 5 years
Visit + workshop for children and parents
Duration: 2h
a speaker guides the children in the exhibition and then puts them into practice at the workshop
Every Saturday at 2.30 pm and some other days during school holidays
Mandatory reservation