WE love : the questioning around this human species and its disappearance
Age : for all, from 7 years old
Duration: until January 7, 2019
Location: Museum of Man (Paris 16th)
Neanderthal, the exhibition on our ancestors, considered today as humans in their own right
Neanderthal Expo of the Museum of Man offers a very successful lighting on the Neanderthal man who lived about 350,000 years and that mysteriously disappeared 30,000 years ago. This exhibition presents the daily life of this human speciesNeanderthal, a major figure in the human adventure, was long considered a primitive being. The time when Neanderthal was described as a thick brute, a distant inferior cousin of the soulless human, is definitely over. It is now recognized as a full-fledged human being. Neanderthal man has bequeathed us a small part of his genetic heritage (between 1 and 4 %) testifying to occasional crossbreeding some 100,000 years ago in the Near East. In addition to presenting our distant ancestors, the exhibition also asks us about our own destiny in the face of environmental change.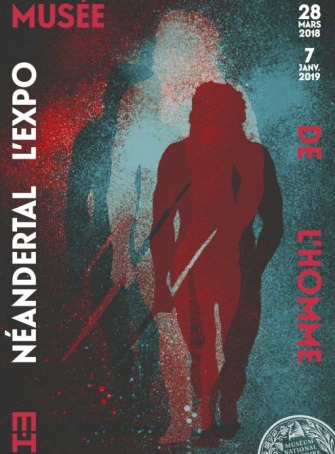 An educational path, divided into theaters:
The exhibition presents more than 260 objects (including true cranial fossils of Neanderthals), multimedia devices very pedagogical, manipulations accessible to children from 7 years. The course of the expo is divided into 3 themes: the habitat in the section entitled "The time of a day", morphology and behaviors during the passage named "The time of a lifetime," then the exhibition tries to put this species into perspective with Homo Sapiens in the section entitled "The Time of a Species". In the end, the exhibition allows you to discover the "typical day" of a man nearly 400,000 years ago, his environment, his lifestyle, his way of eating and dressing ....