WE love
: her portraits, where she puts herself in scene and incarnates various characters
Age:
for teenagers on an open house ? Workshops for children
Duration:
until January 3, 2021
Location:
Vuitton Foundation (Bois de Boulogne)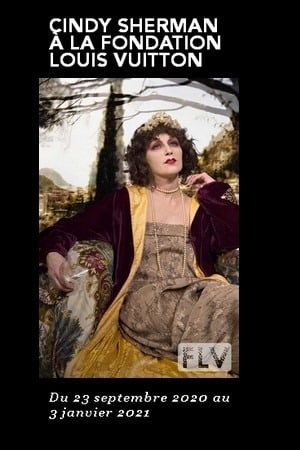 Cindy Sherman at the Fondation Vuitton: the self-portrait for life
The exhibition "Cindy Sherman" brings together 170 works of the artist - from 1975 to 2020
Cindy Shermanthe photographer, is the unique actress of her photos. She works alone, has never taken a model. It is always her and never the same on each photo
The result: a confusing, surprising and amusing work
The principle of her work: she embodies an image of America by disguising herself in a set very worked and significant of the message she wants to put in scene
She thus composes fakes that are truer than the real thing
Hiding behind her disguises, Cindy Sherman is unrecognizable on each photo. She is sometimes a very young woman, an overweight 50 year old woman, a sophisticated middle class New Yorker or sometimes on recent photos a virile man like Stallone
Workshops for children on the occasion of the Cindy Sherman exhibition at the Fondation Vuitton
The Vuitton Foundation organizes workshops for kids for the duration of the exhibition. These workshops take place every Saturday and Sunday and every day during school vacations and public holidays.
STORY TALK ""The Thousand Lives of Cindy""

for the 3 - 5 years old
Princess or cowboy, actress or traveler? and why not all at once?
Cindy has a thousand desires and invents a thousand lives. Through a galaxy of characters, children and parents go to meet Cindy and her crazy adventures. A first experience of photography in the company of a mediator-storyteller
from 11am to 12pm, every weekend + every day during school vacations
on reservation
WORKSHOP "" My photo studio ""

for the 5 - 10 years old
Staging and framing, props and make-up? Parents and children decipher the world and photographic techniques of Cindy Sherman in the heart of the exhibition in the company of two cultural mediators. A photo studio is specially set up in the children's workshop? to invent a character, dress up and photograph yourself! Accessories, models, photographers? all these roles allow families to understand the artist's approach, before leaving with their disguised portrait.
from 2:30 pm to 5 pm, every weekend + every day during school vacations
on reservation
Little advice
Book your tickets in advance with our VIP ticket offer.
You will benefit from a Premium access thanks to a special entrance (no waiting to enter the museum)
and a free shuttle bus to and from the Place de l'Etoile-Charles de Gaulle.