CANCELLED FESTIVITIES
Our selection of festivities in Paris for the Chinese New YearJanuary 25 to February 2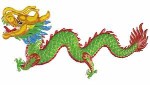 Paris celebrates with fanfare the Chinese New Year. Among the various animations, 3 parades to enter with dignity the year of the Metal King (year 4718). A change of scenery and folklore guaranteed! The parades take place in the 3rd, 8th and 13th districts. It's FREE.
"HAPPY NEW YEAR" ???? (Xinnian Kuaile) or ??? (Xinnian Hao) !
Fashion show on January 25 at the Faubourg Saint-Honoré (Paris 8ème)
January 25, from 2:30 to 4:30 p.m.
Colorful procession with traditional music, with about thirty artists, multicolored characters and percussionists.
The parade will take place on rue du Faubourg Saint-Honoré and rue Royale.
Parade of January 26 Place de la République (Paris 3rd)
January 26, starting at 2pm
Parade with dancers in costumes and with the traditional Chinese dragons and lions
The parade will start from the place de la République and will pass by the rue du Temple, the rue de Bretagne, the rue de Turbigo and the rue Beaubourg.
Grand Parade of February 2 in the Chinese district of Paris (Paris 13ème)
February 2, starting at 2pm
The most spectacular parade in Paris for the Chinese New Year
The parade will start at 44 avenue d'Ivry and will pass avenue de Choisy, boulevard Masséna, avenue d?Ivry
For all the info, don't miss our article on this great parade in Chinatown !