Hoverboard initiation + games or walk + snack (optional)
TARIFF (WITHOUT THE SNACK)
Pack up to 5 children : 200€

 

(without tasting it)
Pack up to 10 children : 350€

 

(without tasting it)
35€ / additional child (more than 5 or 10)
TARIFF (WITH THE SNACK)
Pack up to 5 children : 250€

 

(including tea)
Pack up to 10 children : 449€

 

(including tea)
45€ / additional child (more than 5 or 10)
2 FORMULAS (ACCORDING TO AGE AND WEIGHT)
THE FORMULA WEIGHT FEATHER  
For 7 / 9 year olds (between 20kg and 30kg max.)
1 introduction to Hoverboarding followed by fun and collective games in Hoverboard: team relay race, slalom challenge, hoverboard sparrowhawk, hoverboard object collection.

snack with 1 piece of cake and 1 drink for each child or teen
THE LIGHT-HEAVYWEIGHT/HEAVYWEIGHT FORMULA
For 9 years old and + (from 30kg)
1 introduction to Hoverboarding (between 30mn and 1 hour depending on the level and age of the children or teenagers) followed by a

stroll along the banks of the Seine 

snack with 1 piece of cake and 1 drink for each child or teen
USEFUL INFORMATION
Age: from 7/8 years old (according to formula)
Duration: 2h30 (about 1h30 for the initiation and the walk or games and 1h for the snack)
Equipment provided: 1 complete kit (must be worn): helmet, yellow vest, knee pads, elbow pads and wrist guard and Hoverboard
1 facilitator for 8 children or teenagers
Location of RV: 4th district
A VERY NICE BIRTHDAY PACKAGE
It's very playful: a very fun outdoor activity that appeals to both young children and teenagers (in search of sensations).
It is easy to learn how to practice hoverboard, unlike Skateboard (15 minutes for the most talented and 30 to 45 minutes for the less adventurous).
The teams of animators are "super cool", the atmosphere is fun and we have a lot of fun.
The organizers are "very safety conscious".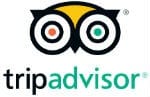 Discover the Hoverboard on video: