For 70 years, Bateaux Mouches naviguent sur la Seine à Paris. Aujourd'hui les croisières sur la Seine font partie intégrante du paysage parisien, mais en 1949, année de la création de la Compagnie des Bateaux-Mouches, c'était une sacrée nouveauté !
L'Histoire des Bateaux-Mouches : mais pourquoi donc le nom "bateau mouche" ?
No relation with flies!
Les Bateaux-Mouches s'appellent ainsi, parce que le 1st boat a avoir effectué des promenades sur la Seine s'appelait le Vieux-Mouche.
Le Vieux-Mouche était un bateau qui transportait les visiteurs d?un site à l?autre lors de l?Exposition universelle de 1867.
Ce bateau a ensuite été racheté par la Compagnie des Bateaux-Mouches, quand en 1949, Jean Bruel crée sa société pour faire visiter Paris par voie fluviale.
Visionnaire parce qu'il prévoit le développement du tourisme de masse à venir, Jean Bruel veut faire des Bateaux Mouches une attraction qui permette aux touristes d'admirer Paris depuis la Seine de jour comme de nuit.
Les croisières sur la Seine aujourd'hui
By themselves, les Bateaux-Mouches sont le 4ème site d?attraction touristique de Paris. Après la Eiffel Tower, the Louvre Museum and the Centre Pompidou.
Indeed, every year, 2.6 million visitors embarquent à bord d'un Bateau Mouche.
Si on considère tous les bateaux sur la Seine, ce sont 8 million people (tourists as Ile-de-France) who font chaque année une croisière sur la Seine.
Le trafic sur la Seine à Paris est intense puisqu'on recense 90 compagnies et 210 bateaux, comme ceux de la Compagnie des Bateaux-Mouches ou des Stars of Paris or some Batobus pour n'en citer que quelques uns.
Aujourd'hui les croisières proposent des promenades simples d'une heure ou des croisières restauration qui durent selon les offres entre 1h15 et 2h30. Avec des enfants la croisière d'1h15 est idéale.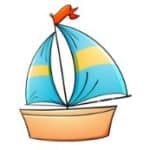 Découvrez nos tarifs réduits pour les Bateaux-Mouches
Le tarif adulte est à 14 ?
Le tarif enfant (moins de 11 ans) est à 6?
We propose tarifs réduits pour les couples et les familles
Nos tarifs peuvent atteindre 25 % de réduction et parfois lors de nos flash sales, la promotion peut aller jusqu'à 30%
La croisière promenade est free for children under 4 years old
In any case, our tickets are valid for 2 years, sans restriction de jours ou d'horaires.